Phoenix Real Estate Services
We can help with all of your Real Estate needs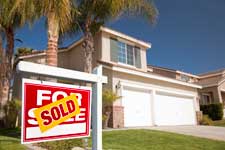 We offer a full range of real estate services tailored to you as an investor or homeowner. We have an extensive portfolio of single family homes, townhouses and condos in the Phoenix area.
ATTENTION REALTORS:
Ask us about our referral program!
Residential Property Buyers
On the buyers side The Valentine Group has extensive experience in new home and existing home sales. Digging for deals is what they do best! We believe the buying process should be about finding the right home as well as the best "deal." Should rehab be necessary, together we can turn your investment into a beautiful rental property. Valentine Group will make the purchase and Valentine Sales & Management will manage the investment!
Sellers of Residential Property
When the time comes to sell your home or rental property, we offer full service sales assistance and can advise on sales price, staging the home and what can be expected in terms of today's sales market.